Cthulhu is the evil alien sex god from H.P. Lovecraft's short story "The Call of Cthulhu." These are some small, crude clay Cthulhus, a crude piano that used to belong to Tucson Unified School District, and sheet music to "Feed the Birds" from
Mary Poppins
.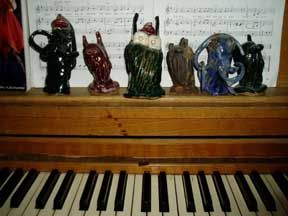 This is a large, winged Cthulhu perched on my ribcage.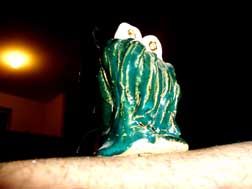 The are my two crudest and earliest Cthulhu statues. Also starring my nipples.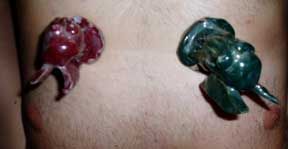 This is a more recent Cthulhu idol with two Tubolaras from
Parallel Botany
on top of my microwave. None of my body parts is included. It's completely safe for work.